Focus: Pourquoi une telle complexité pour décrire la physique! Voir dans "menu".
Précédent focus:
Ci-dessous: Conférence sur "l'univers et l'homme" (CNAM – Paris, oct -2020).
Diaporama seul: http://www.astromontgeron.fr/univers_et_homme-saf-141020.pptx Translation in english of the slides: http://www.astromontgeron.fr/The universe and the mankind.pptx
Le livre " Vous avez dit Big Bang ?" est disponible en librairie et sur les sites en ligne: Fnac, Cultura, Decritre, Amazon: https://www.lestroiscolonnes.com/auteur/jacques-fric/vous-avez-dit-big-bang/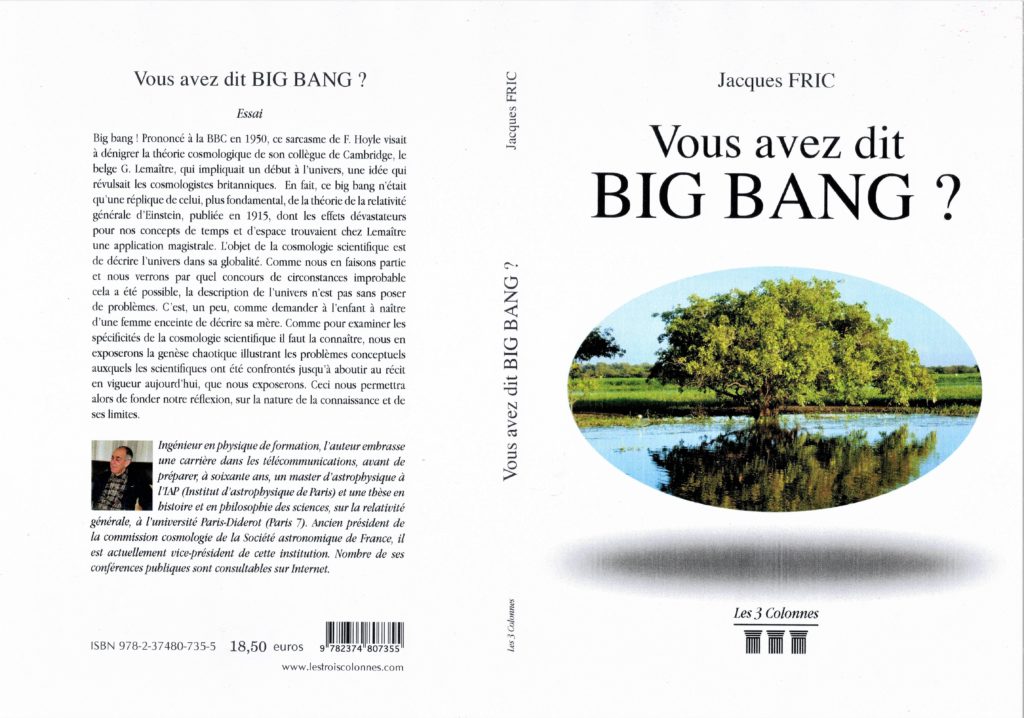 Une analyse multidisciplinaire du modèle standard de la cosmologie scientifique moderne, communément appelée théorie du Big Bang
Citation: "L'arbre doit baigner dans la clarté. Car planté dans la terre par ses racines, planté dans les astres par ses branchages, il est le chemin de l'échange entre les étoiles et nous." Antoine de Saint-Exupéry, Citadelle
Quelques extraits du livre en (Some excepts of the book in): https://www.google.fr/books/edition/Vous_avez_dit_Big_Bang/1OjzDwAAQBAJ?hl=fr&gbpv=1&dq=vous+avez+dit+big+bang&printsec=frontcover
Article sur l'auteur en: https://www.insa-lyon.fr/fr/actualites/jacques-fric-pieds-sur-terre-tete-dans-etoiles
Géolocalisation des consultations du site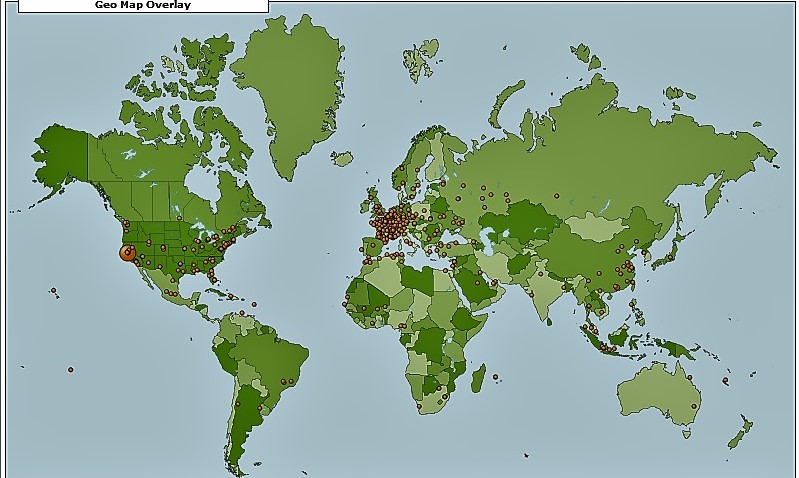 Toutes les pages disponibles sont consultables en cliquant sur les icônes ci-dessous.
Contact: contact@vous-avez-dit-bigbang.fr ___ Hosted by ovh.com/fr